Azure Cloud
CARI.net + Azure
We have partnered with Microsoft to deliver best in class services from our Data Centers in California into Azure Data Centers around the world. Predictable billing and no bandwidth overages make us the clear choice when working with a Microsoft Partner and your path to Azure cloud.
Benefits
What do we offer?
Pay for Azure services directly from the iBizPanel We provide you with the same pricing as Microsoft does for Azure with 24/7 phone, email and chat support included! Any of Azure's services are available for purchase and can be managed and configured by our team of DevOps experts. We leverage Azure as an extension of our Data Centers and service offering to enhance your CARI.net experience.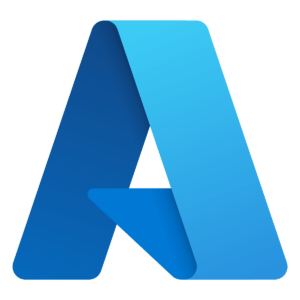 Load Balancer
Simplify load balancing for applications
With built-in load balancing for cloud services and virtual machines, you can create highly-available and scalable applications in minutes. Azure Load Balancer supports TCP/UDP-based protocols such as HTTP, HTTPS, and SMTP, and protocols used for real-time voice and video messaging applications.
Build highly reliable applications
Load Balancer probes the health of your application instances, automatically takes unhealthy instances out of rotation, and reinstates them when they become healthy again. Use Load Balancer to improve application uptime.
CDN
Prioritize speed for the best experience
In online content delivery, user experience is everything. Azure Content Delivery Network (CDN) lets you reduce load times, save bandwidth, and speed responsiveness—whether you're developing or managing websites or mobile apps, or encoding and distributing streaming media, gaming software, firmware updates, or IoT endpoints.
Storage
File: Simple, distributed, cross-platform file system
Lift and shift migration, Simple and inexpensive, move data to cloud with no coding.
Disk: Persistent, high-performance disk storage for every workload
Low latency, high throughput, Industry-leading, single-instance service-level agreement, Enterprise-grade durability.
Blob: Massively-scalable object storage for unstructured data
Cost-effective for massive volume, Tiered storage options, Single infrastructure with global reach.
Data Lake Storage: Secure, massively scalable data lake storage
Limitless storage for analytics data, Limitless Optimized for Apache Spark and Hadoop analytics engines, Limitless High-performance file system with support for fine-grained ACLs.
Archive: Industry leading price point for storing rarely accessed data
Data automatically encrypted at rest, Seamless integration with hot and cool storage tiers, Supported by leading Data Management partners.
Avere vFXT for Azure: High-performance computing at the edge
Accelerate data access for large, file-based workloads, Accelerate Scale infrastructure for HPC when you need it, Accelerate Use on-premises NAS or Azure Blob for primary storage.
Disaster Recovery and Backup
Protect all of your major IT systems. Affordably.
Achieve low recovery point objective (RPO) and recovery time objective (RTO) targets for every major system in your organization, simply and cost-effectively. Eliminate the hassle and cost of secondary datacenters and tap into nearly infinite capacity at a moment's notice with a cloud-based data recovery solution designed for the needs of enterprises.
Ensure apps work when you need them the most
Rest assured during an outage or disaster scenario with a disaster recovery solution that protects and natively supports the widest range of enterprise applications of any cloud disaster recovery provider. Fail over your apps—and your entire datacenter—with automated recovery plans in a matter of hours instead of weeks or months.
CosmosDB
A database for building blazing fast, planet scale applications with native support for NoSQL
Azure Cosmos DB was built from the ground up with global distribution and horizontal scale at its core. It offers turnkey global distribution across any number of Azure regions by transparently scaling and replicating your data wherever your users are. Elastically scale your writes and reads all around the globe, and pay only for what you need. Azure Cosmos DB provides native support for NoSQL and OSS APIs including MongoDB, Cassandra, Gremlin and SQL, offers multiple well-defined consistency models, guarantees single-digit-millisecond read and write latencies at the 99th percentile, and guarantees 99.999 high availability with multi-homing anywhere in the world—all backed by industry-leading, comprehensive service level agreements (SLAs).
Azure + CARI.net
Work With Us
We understand the importance of being able to create hybrid applications, that is why we strive every day to be at the forefront of the best technologies. Azure allows us to save time and effort, which is why we train our staff in the use of this tool. Our staff is highly trained, we also have technical support 24 hours a day, 7 days a week.
Don't see what you need? Are your tastes too custom for an automated website? Be it different hardware, private clusters, or even a hybrid cloud, contact us today to discuss your needs to your heart's content.