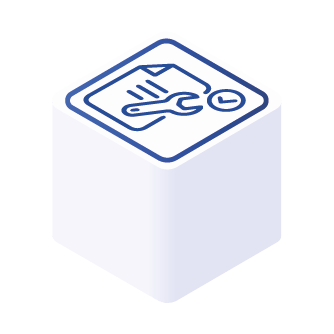 CARI.net Service Contract
CARI.net ("Company") agrees to provide services to the Subscriber ("Client") subject to the following Terms of Service.
Services
Excluded Services
Acceptable Use Policy
Actions in the event of Non-Payment
Billing Policy
Key Points
Additional Billing Information
Termination
Disputes
Limited Liability
Technical Support
Excluded Support
Anti-Spam Provisions
Bandwidth Usage
Indemnification
System and Network Security
IRC Activity
Action by CARI.net in Security Violation
Privacy Policy
Content
Venue
Services
CARI.net will provide the hardware, operating system (OS), system software and Internet connectivity as specified on the Company's web site, for the specific plan the customer subscribes to. CARI.net will provide the customer with the root access password for the assigned server.
Excluded Services
Custom or third party software installation, software maintenance and troubleshooting, software patches and upgrades, custom scripts. System Administration time is available based on hourly rates.
Acceptable Use Policy
CARI.net Service constitutes acceptance of agreement to CARI.net Acceptable Use Policy (AUP). AUP is available online at http://www.cari.net/acceptable-use-policy.html.
Actions in the event of Non-Payment
Services will not be activated until the initial payment and executed agreement are received by CARI.net. Thereafter, services will be put on hold if the customer fails to pay by the due date. It is the customer's responsibility to make sure that the Provider receives the payment due by the payment due date. Returned checks or rejected credit cards will cause an immediate disruption to your service. Service will be re-activated only after the Customer cures such breach. If the customer fails to cure this breach within 10 days, the account will be terminated (see Terminations).
Billing Policy
CARI.net provides Email Billing Reminders to all of our customers. Reminders are sent 10 days before the account becomes due. These reminders reflect amounts which are currently due (current statement) as well as items which will become due in the near future.
The account due date is set when the first product is purchased from CARI.net. All subsequent purchases (with the exception of Overage Charges & Domain Renewals) are added to the account and prorated to match the original billing date. Overages (charges for Bandwidth that occur throughout the month regardless of the account due date) & Domain Renewals must be paid within 10 days of being posted to the account. A 10 day billing reminder will be sent for any additional charges which do not coincide with the standard account due date.
Since CARI.net provides turnkey reseller tools for all of our customers, we have enabled these same billing policies for each account that our customers resell. Should you begin reselling CARI.net services, each of your customers will have their own due date. Any subsequent purchases made by each of your customers will be prorated to that specific customer's due date. This may result in top level CARI.net customers (direct customers) having more than 1 due date per month. Services are suspended at 12pm PST on the day following the due date if not paid.
Key Points
Account due dates coincide with original (first) purchase from CARI.net.
Customers of CARI.net resellers (2nd level accounts) will have due dates based on the date in which they first purchased services from a CARI.net reseller.
All subsequent purchases regardless of purchase date are pro-rated to match the original purchase date with the exception of Overages (Bandwidth) and Domain Renewals. Pro-ration occurs on the 2nd month's bill.
Billing Reminders are sent to the Billing Contact listed in your online account manager.
Initial Billing Reminder sent 10 days before due date.
Final Billing Reminder sent 1 day before the due date.
Accounts which are set up for Auto-Payment will have monthly total charged 5 days before the account due date. The 5 day window is provided to correct any errors which arise from expired credit cards, etc.
Confirmation and failure notices for auto-payments are sent to the billing contact for notification purposes.
CARI.net accounts are automatically polled at 12:00pm PST the day following the due date at which time unpaid services are automatically suspended.
Additional Billing Information
In order to add new services to your CARI.net account, each customer must carry a balance large enough to purchase the needed service, or must pay at the time of purchase. (All services are pre-paid)
Auto-Payment (using credit card or bank check) is the most efficient method of payment.
Should an auto-payment decline, CARI.net will attempt to re-charge the card on file 1 day prior to due date, and again on the actual due date. Customers will receive notification each time an attempt is made.
Services which are overdue for more than 10 days will be deleted and the data will no longer be accessible to the customer.
Services with unresolved Abuse or AUP matters which are not responded to within 10 days will be considered abandoned and will be deleted from the offending account.
Suspended services are reactivated only after receipt of payment in full.
Billing account information is available 24 hours a day through your online account manager, https://admin.cari.net.
Entire Server Clusters are suspended if any 1 item in the Cluster is unpaid.
CARI.net does not offer physical billing invoices at this time. All billing messages are provided via email.
Customers that fail to submit payment by the due date will have a 1.5% late payment fee applied to their account in lieu of having their services suspended for lack of payment.
Termination
CARI.net reserves the right to terminate this agreement at any time without notice in the event of a breach of the agreement unless there are specific provisions for resolving this breach and these provisions are met by the customer.
Disputes
All payments to CARI.net are not refundable. If you dispute a charge you must pay the whole amount to avoid service interruption and E-Mail accountant@cari.net or open a case through your account at https://admin.cari.net. That will notify us about the disputed amount. You will receive a response within 7 business days. Should CARI.net validate your claim your account will be credited.
Limited Liability
PROVIDER SHALL NOT BE LIABLE UNDER ANY CIRCUMSTANCES FOR ANY SPECIAL, CONSEQUENTIAL, INCIDENTAL OR EXEMPLARY DAMAGES ARISING OUT OF OR IN ANY WAY CONNECTED WITH THIS AGREEMENT OR THE PRODUCT, INCLUDING BUT NOT LIMITED TO DAMAGES FOR LOST PROFITS, LOSS OF USE, LOST DATA, LOSS OF PRIVACY, DAMAGES TO THIRD PARTY EVEN IF PROVIDER HAS BEEN ADVISED OF THE POSSIBILITY OF SUCH DAMAGES. THE FOREGOING LIMITATION OF LIABILITY SHALL APPLY WHETHER ANY CLAIMS BASED UPON PRINCIPLES OF CONTRACT, WARRANTY, NEGLIGENCE OR OTHER TORT, BREACH OF ANY STATUTORY DUTY, PRINCIPLES OF INDEMNITY OR CONTRIBUTION, THE FAILURE OF ANY LIMITED OR EXCLUSIVE REMEDY TO ACHIEVE ITS ESSENTIAL PURPOSE OR OTHERWISE. IT WILL BE CLIENT'S RESPONSIBILITY FOR THE USAGE OF HIS ACCOUNT AND ANY CONSEQUENCES OF THIS USAGE.
Technical Support
CARI.net provides 24/7 live front line technical support. Case support is also available at https://admin.cari.net located under SUPPORT/CASES .In addition our online knowledgebase can be found at https://admin.cari.net in your admin account under SUPPORT/FAQs. Live online chat is also available, located on our website at http://cari.net.
Excluded Support
CARI.net only supports direct customers, not customers' clients. CARI.net will not support your software applications. CARI.net will not provide training to you on how to configure or administer your services or HTML programming or any other scripting languages.
Anti-Spam Provisions
CARI.net operates under a strict "No Spam" policy. The sending of any unsolicited e-mail advertising messages from, to, or through CARI.net's services may result in the imposition of civil liability against the sender, in accordance with California Business & Professions Code Section 17538.45. A copy of the California Business & Professions Code may be obtained on-line from http://www.leginfo.ca.gov. "Unsolicited bulk" messages include, but are not limited to, commercial advertising, informational announcements, and political or religious tracts. CARI.net reserves the right to check all known commercial and public databases for information regarding prior history of unsolicited mail sending, and may choose to deny or terminate services based on this information. Individuals identified as "ROKSO" level abusers will be denied service immediately.
Bandwidth Usage
Each new CARI.net service comes with a pre-selected amount of bandwidth. Bandwidth/Throughput billing is done on average usage, and not on peak usage. Should you exceed your included allotment, we will only bill you for the amount you go over.
Indemnification
Customer shall indemnify, defend by counsel reasonably accepted by CARI.net, protect and hold CARI.net and its directors, officers, employees, and agents from and against any and all claims, liabilities, losses, costs, damages, expenses, including attorneys' fees and court costs, demands, or judgments directly or indirectly arising out of or related to the services.
System and Network Security
Security is an important part of your Internet-based business, and it is important that our customers understand the security policies we apply to the services at CARI.net. Every server our customers sign up for is built using our latest operating system builds, and contains the latest vendor-supplied patches.
However, as we do not maintain control over the actual operating system, we do not claim responsibility for our customers' servers. Keeping the security of a server up-to-date is a continuous task, and is the responsibility of the customer.
While our builds provide the initial security to keep your data secure, new security problems arise with all server types every day, and we cannot maintain the security of all of the systems operated by our customers. The only exception to this case is servers that are directly maintained by our company, such as the servers that are under our managed servers, and also the Back-up Services, to which the customer does not have shell access. CARI.net will maintain the security on these systems.
In the event of a system compromise on a host we are not maintaining, it is the responsibility of the customer to back-up their data and contact us to take action. Our policy is to immediately re-install any compromised servers on our network, as they pose a threat to all of our systems. We can perform a re-install for a $50 reinstallation fee. The typical downtime during one of these re-installs is about one hour.
IRC Activity
We discourage IRC activity on the CARI.net network because it attracts network attacks far more than any other activity. If your server is attacked or is used to attack other hosts and is found to be running IRC, CARI.net may disconnect your IRC server and require you to supply a $500 security deposit to cover costs associated with future network attacks. At the end of your term of service with CARI.net (or if you discontinue IRC activity), we will refund the deposit if there have been no network attack incidents. Email complaints@cari.net for details on how to make this payment.
Action by CARI.net in Security Violation
CARI.net reserves the right to act immediately regarding security violations. This may include without limitations the immediate disconnection of servers without notice or termination of services.
Privacy Policy
We take your right to privacy seriously and want you to feel comfortable using our web site. This Privacy Policy deals with personally identifiable information (referred to as "Data" below) that may be collected by us on our site. This Policy does not apply to other entities that we do not own or control or persons that are not our employees, agents or within our control. Please take time to read our Terms of Use.
Collection of Data. Our registration process requires you to provide personally identifiable information. Providing us with other information is at your option. Please take note that your user name, e-mail address, or other submissions that you make on this site may contain your real name or other personally identifiable information and, as a result, may appear on this site. Like many web sites, we may also automatically receive general information that is contained in our server log files such as your IP address and cookie information. Information about how advertising may be served on this site (if at all) is set forth below.

Use of Data. We may use Data to customize and improve your user experience on this site. We will make efforts so that your Data will not be provided to third parties unless
(i) provided for otherwise in this Privacy Policy;
(ii) we obtain your consent, such as when you choose to opt-in or opt-out to the sharing of Data;
(iii) a service provided on our site requires the interaction with or is provided by a third party, by way of example an Application Service Provider;
(iv) pursuant to legal process or law enforcement;
(v) we find that your use of this site violates this Policy, Terms of Use, other usage guidelines or as deemed reasonably necessary by us to protect our legal rights and/or property;
(vi) this site is purchased by a third party whereby that third party will be able to use the data in the same manner as we can as set forth in this Policy. In the event you choose to use links that appear on our site to visit other web sites, you are advised to read the privacy policies that appear on those sites.

Cookies. Like many web sites, we set and use cookies to enhance your user experience, such as retaining your personal settings. Advertisements may appear on our website and, if so, may set and access cookies on your computer and is subject to the privacy policy of those parties providing the advertisement. However, the companies serving the advertising do not have access to our cookies. These companies usually use non-personally identifiable or anonymous codes to obtain information about your visits to our site.

Editing or Deleting Your Account Information. We provide you with the ability to edit the information in your user account information that you provided to us in registration by using your personal page configuration area. You may request deletion of your user account by contacting our webmaster. Content or other data that you may have provided to us and that is not contained within your user account, such as posts that may appear within our forums, may remain on our site at our discretion even though your user account is deleted. Please see our Terms of Use for more information.

Changes to this Privacy Policy. We may make changes to this Policy from time to time. We will notify you of substantial changes to this Policy either by posting a prominent announcement on our site and/or by sending a message to the e-mail address you have provided to us that is contained within your user settings.

No Guarantees. While this Privacy Policy states our standards for maintenance of data, and we will make efforts to meet them, we are not in a position to guarantee these standards. There may be factors beyond our control that may result in disclosure of data. As a consequence, we disclaim any warranties or representations relating to maintenance or nondisclosure of data

Contact Information. If you have any questions about this Policy or our website, please feel free to contact us.
Content
Customer is solely responsible for the content on the server(s) subject to the services.
Venue
This Agreement was entered into in the State of California and its validity, construction, interpretation and legal effect shall be governed by the laws and judicial decisions of the State of California applicable to contracts entered into and performed entirely within the State of California.