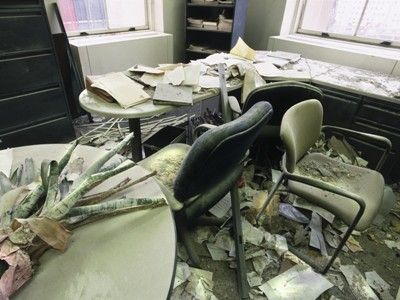 🕒 Reading Time:
2
minutes
Hurricane Sandy highlighted the fragility of many pieces of modern infrastructure. In addition to the loss of human life and physical property, 
lost data
has impacted the operations of many organizations on the East Coast. According to Ben Carmitchel, President of Datarecovery.com, the blackouts in New York City and New Jersey "have probably caused millions of dollars in data loss already, and that number could easily reach the billion-dollar mark when all is said and done." Costly downtime immediately following the storm indicates that many businesses are not investing enough money or attention toward their data disaster recovery plans. In the financial services industry this can be catastrophic. Although the consequences can be severe, most companies do not take the proper precautions. Many financial institutions still do not understand how important it is to have a comprehensive backup solution. The resources that are available onsite are clearly insufficient compared to a geographically redundant
cloud solution
. Onsite storage methods have been known to have many flaws and limits in safeguarding critical data. Many financial institutions continue to use onsite storage because of concerns about the accessibility of
cloud storage
and its ability to backup large amounts of data. The reality of the matter is cloud storage is far superior to local storage, leveraging the redundancy and 24/7 management of modern
datacenters
to increase data availability. Some of the benefits of cloud storage include accessibility, flexibility, and scalability. Cloud storage is the obvious choice for those businesses that are still relying on onsite storage.
Cloud storage
also benefits small financial service companies, not just large financial institutions. For example, cloud storage helps mortgage offices who have a small number of IT personnel by reducing workloads. Cloud storage significantly decreases downtime, costly recoveries, and costs less than conventional methods. Cloud storage is the go-to solution for disaster recovery. There is no better system to secure data in in the financial services industry than cloud storage. It is now time for the financial services industry to take backing up their critical data seriously. For a free backup consultation to discuss your disaster recovery plan contact
CARI.net
at (858) 974-5080 ex 100