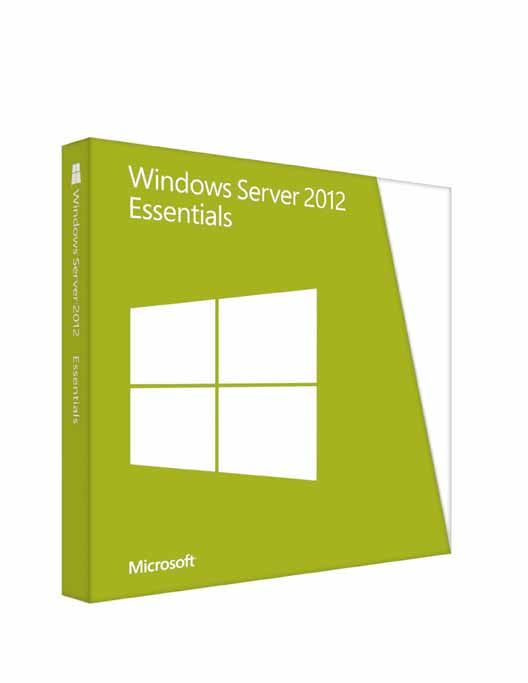 🕒 Reading Time:
2
minutes
The release of
Windows Server 2012
offers many new features and improvements that will make it a compelling product for large organizations. However, many small businesses might struggle to justify spending the money to upgrade all of their computers to run the latest operating system. One option that might make more sense to these small companies is hosted
Windows Server 2012
Essentials, the latest version of the operating system designed specifically for small businesses. Like previous versions,
Windows Server 2012
Essentials adds many of the features that a small business will need from a server in a single package designed to be simple to operate. Obviously, a server will be more complex than a workstation or NAS device, but Microsoft has gone to great lengths to make it easy, even for people who are not IT experts. The Windows Server 2012 Essentials Dashboard offers a convenient location to manage most common tasks. The design of the clean user interface of the Dashboard is meant to be easy to operate and allow users to focus on the task at hand. The Dashboard will take users through initial configuration of the server and greatly simplifies setting up the server. Once the server is built, the Dashboard is used to manage the server and simplifies that process too. One of the most important uses of a server in a small organization will be as a central point for storing data.
Windows Server 2012
Essentials will perform as a file server using Storage Spaces to combine any hard disks you want into a contiguous data storage area available to anyone in the company. With the latest version of Windows backup, it is easy to back up the server. Without a specialized internal IT department, many small companies will rely on automated monitoring to pick up any faults in the server. With the Server Health Monitoring feature,
Windows Server 2012
Essentials can detect faults on the server, as well as any PCs that connect to it over the local network. The wizard can also help with simple troubleshooting steps to help you resolve any problems that it detects. Remote access to company data might be an important requirement, even for the smallest business.
Windows Server 2012
Essentials offers a web interface for accessing documents or it is possible to use remote desktop to connect to the server console. Anyone that wants to take advantage of the benefits of
Cloud Computing
might also like the Workload Flexibility feature of
Windows Server 2012
Essentials. Customers can choose which applications and services run on the server or in the cloud. This allows a business to choose whether to install applications like Exchange onto the server or subscribe to Office 365, and manage both in the same way.
Windows Server 2012
Essentials is the ideal introduction to the latest version of the operating system. It aims to serve every need of a small business that might not have an internal IT department, but it is also suitable for a small branch office or department that might not need the full version of
Windows Server 2012
.